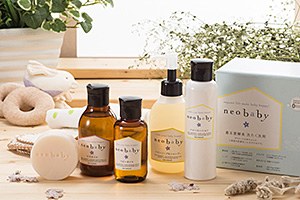 Neo-Natural LTD
1-103-2, Sanko bldg. 4F Kurumada-cho, Showa-ku, Nagoya city, 466-0001 Japan
Tel.: 81-52-745-3344
Fax: 81-52-745-3345
e-mail: info@neo-natural.com
web: www.neo-natural.com


Japan Organic Baby brand for mom and baby in Japan. Which is based on 100% natural materials, no chemical composition. It contains enzyme based detergent, and totally supports a healthy life of parent and child.